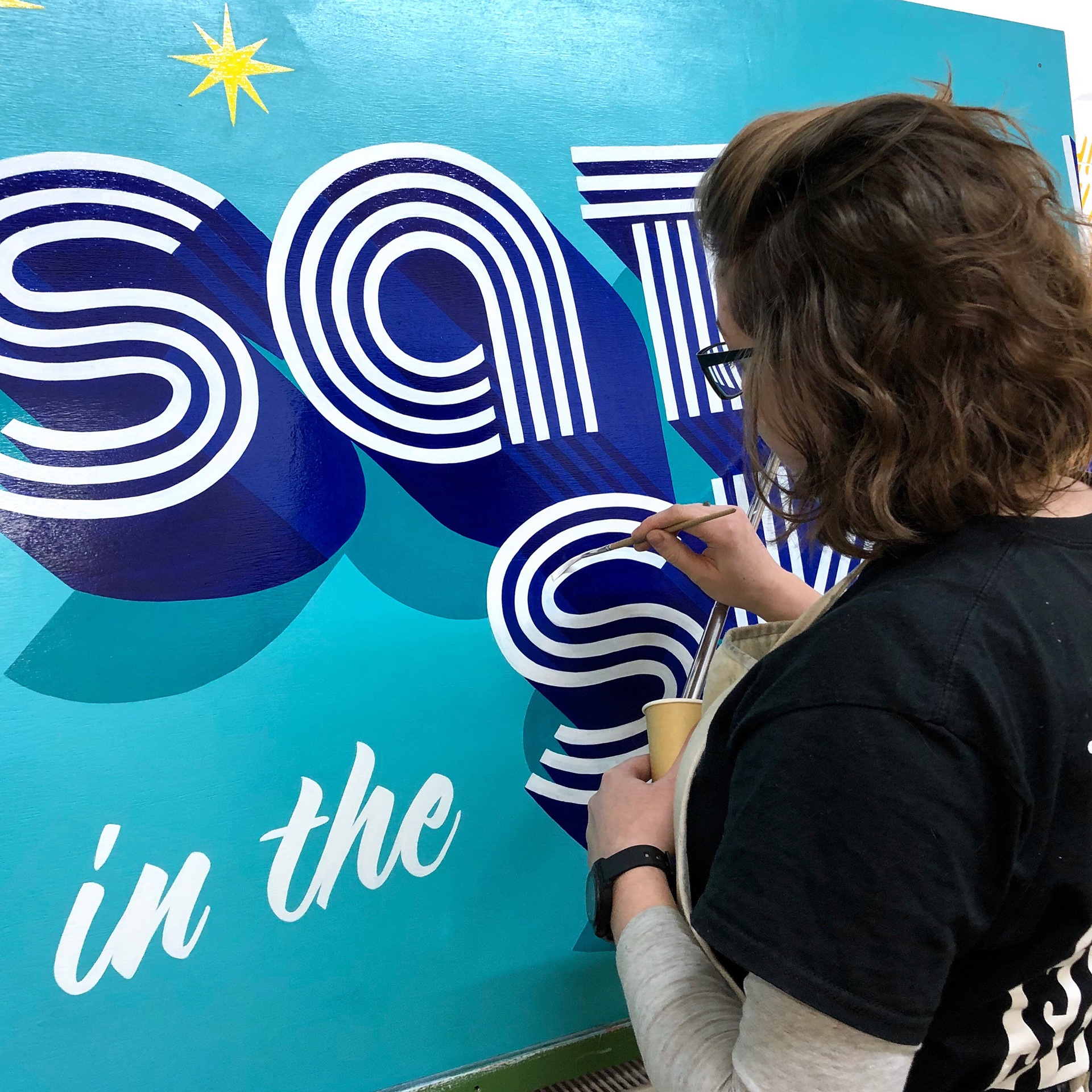 Satellite in the Sky Tattoo
Exterior signage designed and painted for Laura Kennedy of Satellite in the Sky in Glasgow, Scotland.
Laura approached me with some vintage posters and a colour palette, looking for bright signage which would set her apart from other tattoo shops. The result was a turquoise 3D dream, with plenty of shadows for impact. Paired with the ancient 'Sea Fresh' ghost sign above and yellow side panels, the shop certainly catches attention. A pleasure to work with Laura on this one. Please get in touch if you're looking for similar signage!


Image credit: Dickies Workwear/Black Dots Video