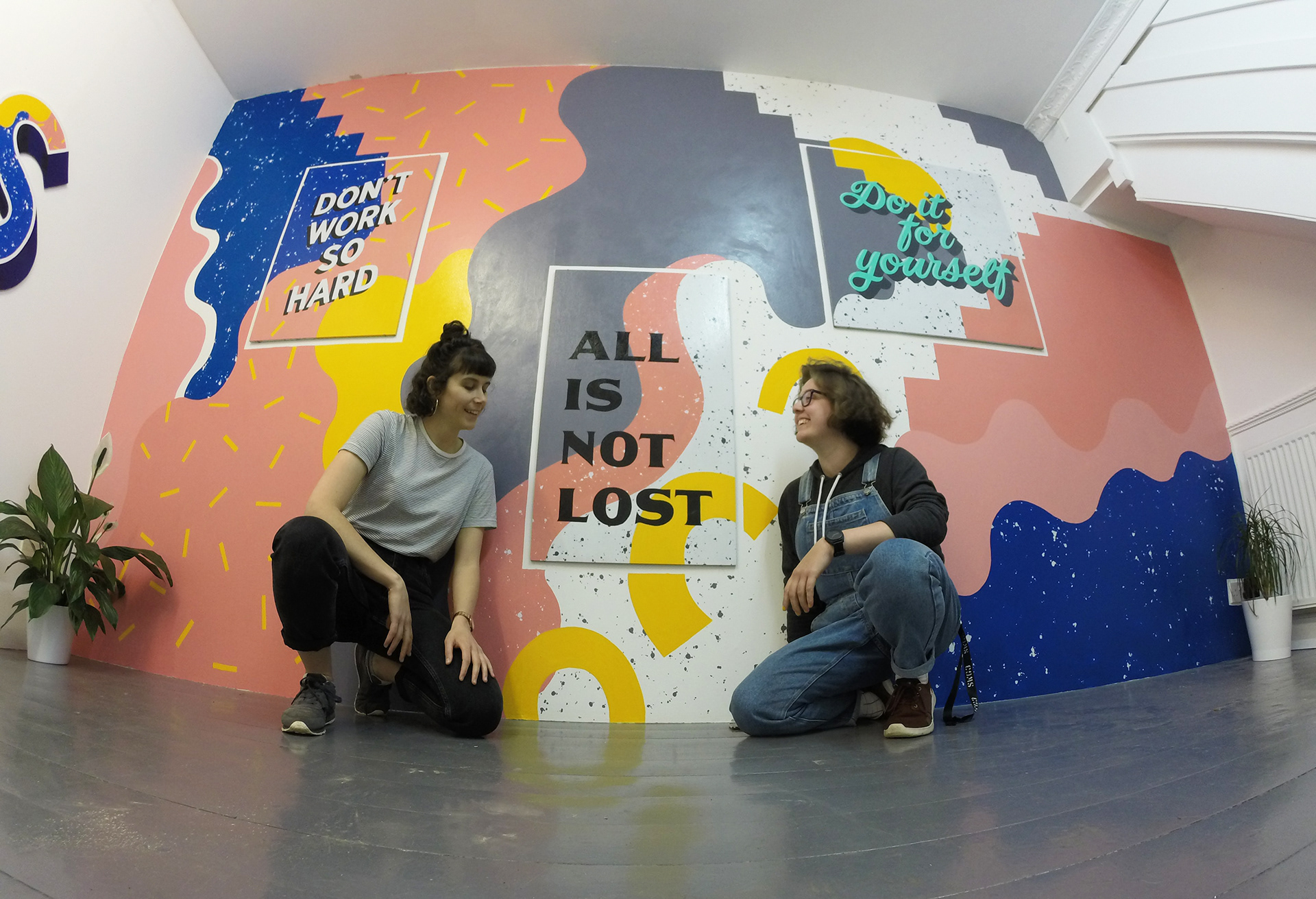 A Collaborative Exhibition by Signwriter Rachel E Millar and Textile Designer Karina Duncan which took place at Mount Florida Gallery & Studios from June 15 – 17 2018. Sponsored by Innis & Gunn.
In this collaborative exhibition, myself and Karina Duncan created a series of artworks which combine colourful pattern and shape with bold typography. There was an emphasis of experimentation and playfulness in the pieces, each created simultaneously by the artists, which displayed positive messages to the viewer. 
All pieces available for purchase. MAKE WAVES prints now SOLD OUT.