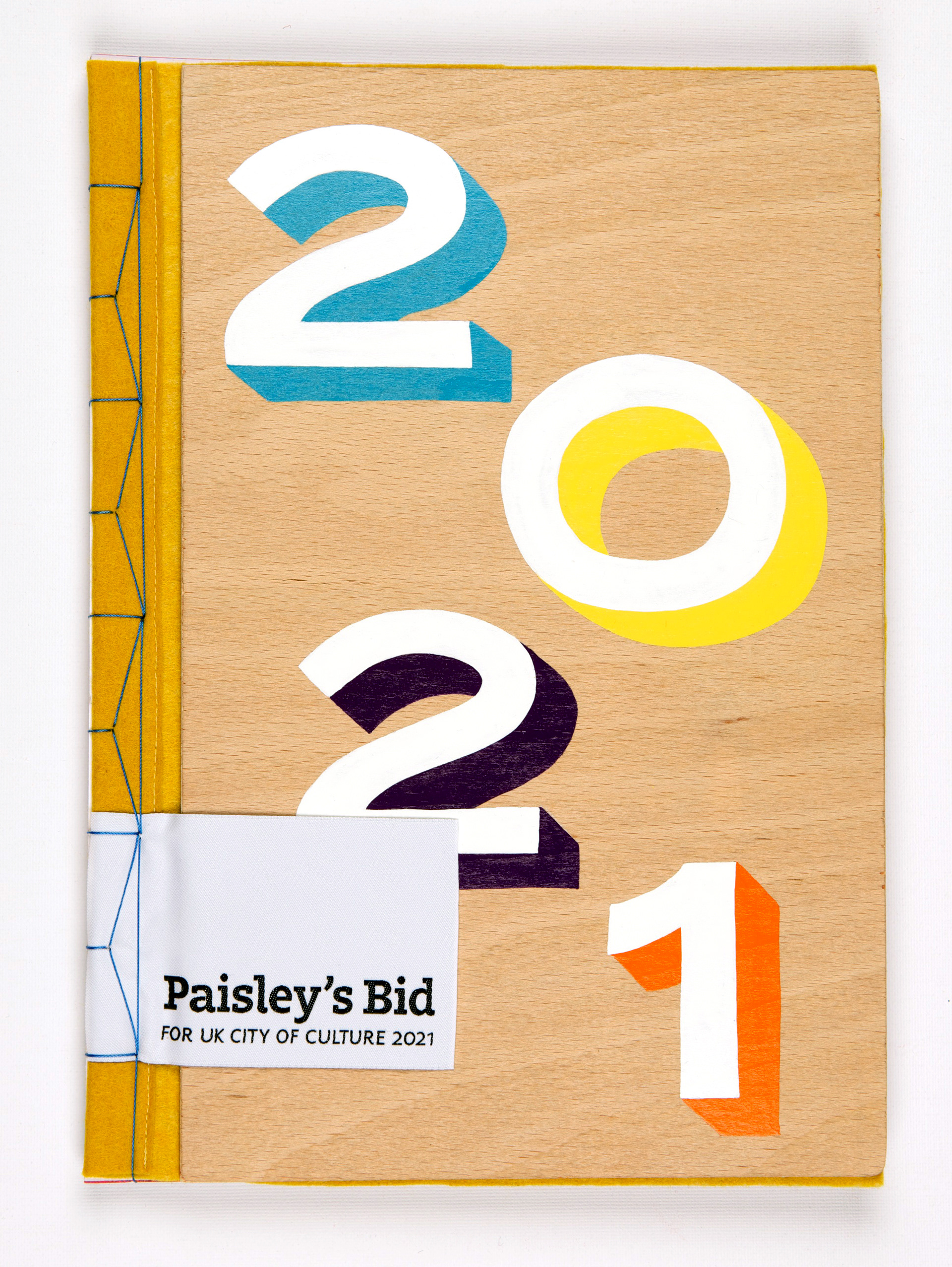 Paisley 2021 City of Culture Bid Cover
I was asked by the Paisley 2021 team to create one of 25 bid covers to be sent to the City of Culture judges in September 2017. 
Each book was made with a fabric label woven on a jacquard loom, cotton pages, French folds with inset Paisley Pattern and hand bound with Coats thread. My cover was inspired by an old sign in Paisley where my great great grandfather worked as a joiner and Cartwright. Painted with One Shot enamel on 3mm ply and hand bound.