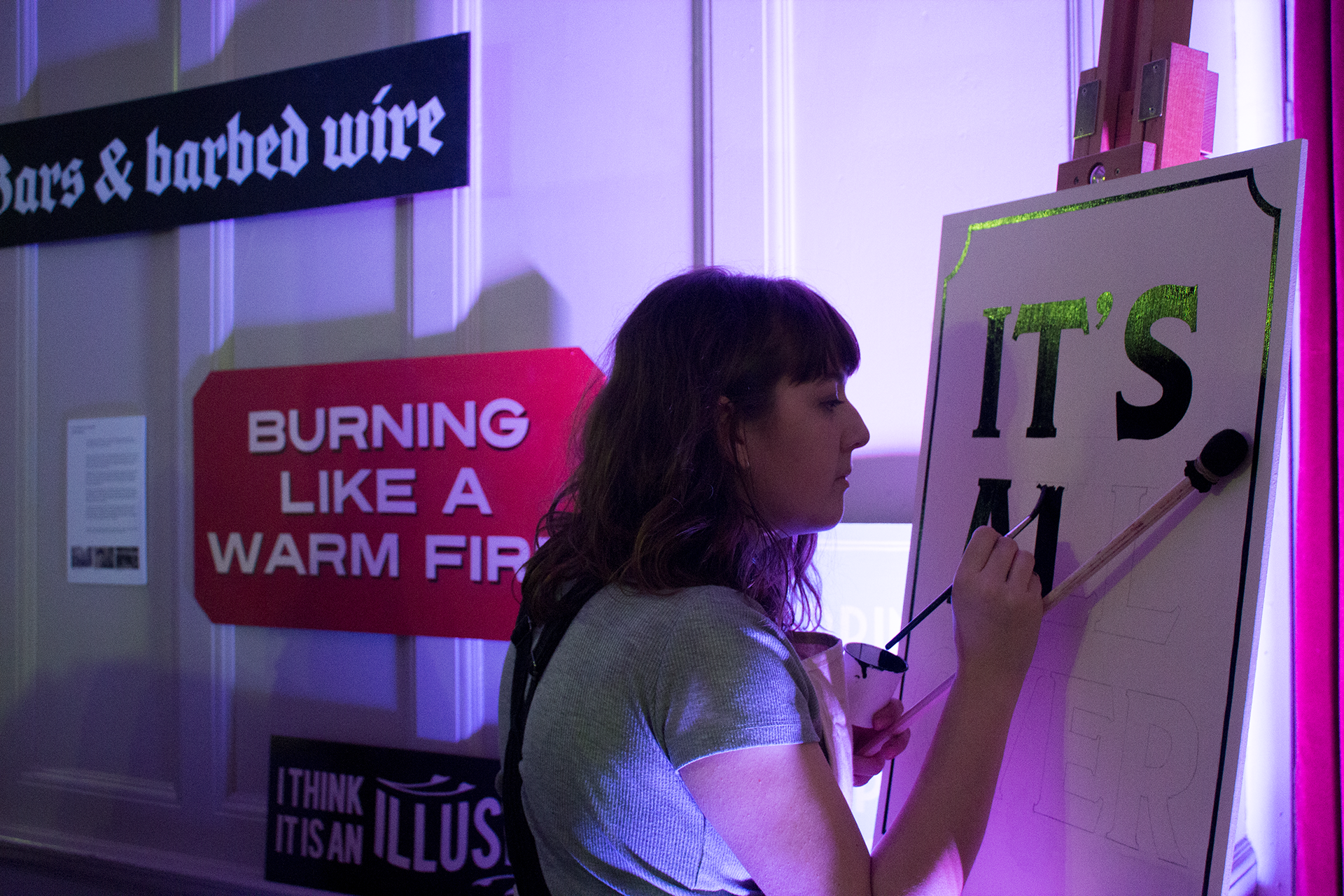 'La Collaboration Horizontale' at Contagious Design's 'Work in Progress II'
Exhibition and Live Painting, 2nd February 2017 at Summerhall, Edinburgh
In June 2016 I completed two weeks work experience at Contagious in Edinburgh. I was asked to create a project from the word 'collaboration. 'La Collaboration Horizontale' takes an alternative look at the word 'collaboration' by uncovering a love story which took place during one of the most tumultuous times in European history.
Johann and Lisette met in Paris in 1940 during the Nazi's occupation of the city. He was a German soldier, fluent in French, and one of thousands of young men who were sent to Paris to keep order, calm and cooperation in the French capital. She was a secretary and from a working class, left-wing family who believed that relations between the French and the enemy was scandalous. 
Despite her family's disapproval, and that the Resistance regarded genuine love affairs between Germans and French as considerably worse than prostitution, Lisette and Johann were inseparable when together in Paris. When Johann was drafted to Eastern Europe they wrote letters to each other for years. Occasionally they would include poems and pressed flowers.
There was never a mention of the war in their letters. They never write about how the war is progressing, the implications of a French or German victory, or about what their future held. They never mention food shortages, endless ration queueing, the soldiers dying in their thousands, or the deportations which had begun all over Europe. It was as if they were in their own bubble. 
In 1944 Johann returned to Paris to find Lisette, but found she had been arrested for collaborating with the enemy. She was one of over 20,000 French women who's heads were shaven in humiliation for having relations with the Germans. She was eventually released and, after months of evading the law, they fled to Lake Constance in Germany, where they lived out the rest of their lives.
This project focuses on the words that Johann and Lisette wrote to each other during the war and draws visual inspiration from the streets of occupied Paris.