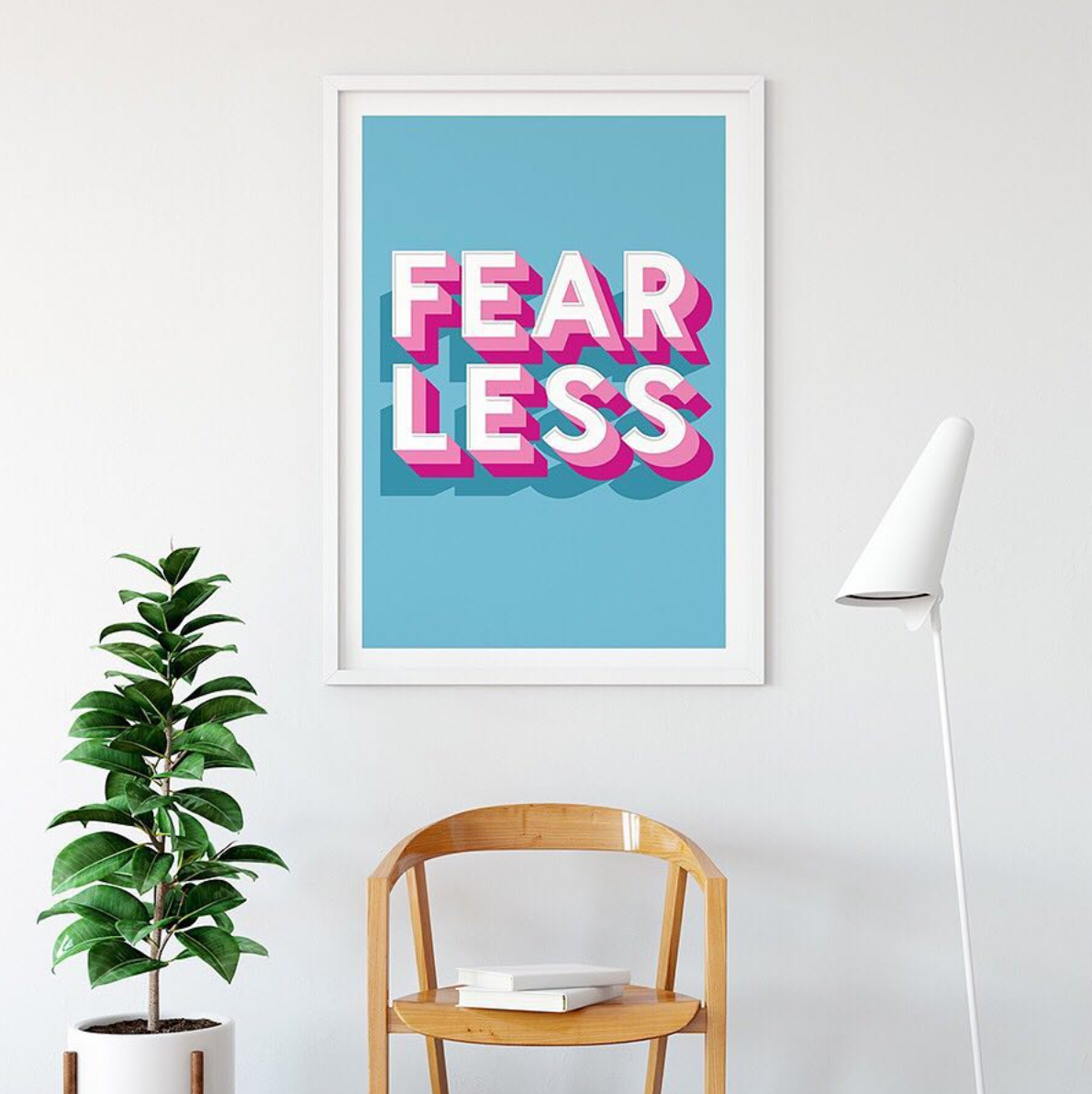 Fearless was designed for Nine by Nine – an online print store that works with artists to create affordable high quality art prints. My colourful design aims to remind you that you are stronger than you think. The print is now in its third print run in a peach colour way available here.
It has been featured in Stylist Magazine, in Hood Magazine's Christmas 2018 gift guide and across multiple instagram influencers accounts. 
In April 2019, Fearless t-shirts were also launched on the site. Now SOLD OUT.